CHURCH PICNIC IN JULY ~ DETAILS TO COME
CO-ED SOFTBALL IS HERE!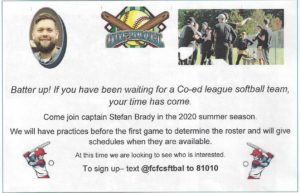 Vacation Bible School Coming Summer!
We are planning for VBS Sports Camp to be in July this year at Annrook Park! If you're thinking about helping out, please let us know. This year we are excited to be including the preschool group as well!!