Coordinator Pastor Francine Wells        

Community Women's Self Esteem Classes– Becoming Me, Becoming Free
Beginning Monday, June 4th      6:30pm – 8:00pm
Earn a Certificate of Completion after completing 9 weeks of classes.
Held at:  Faith Christian Family Church                   (810)667-0075
                3440 Davison Rd
              Lapeer, MI 48446
2018 FCFC WOMEN'S CONFERENCE   

So Much Fun!!!

GUEST SPEAKERS TRACY STEWART AND FRANCINE WELLS
AND 6 BREAKOUT SESSION SPEAKERS TO CHOOSE FROM. CHOOSE ONE FROM EACH LIST. LISTED HERE:
You can email your selection to staff@lapeerfamilychurch.com to pre-register your seats in the session.  Include your name and session choices in the email.
LIST ONE: CHOOSE ONE SESSION OUT OF THESE THREE CHOICES FOR SESSION 1:
1.  God As My Refuge      
ALICIA KLUCK               Faith Christian Family Church
           A message about finding hope, strength, & mental & emotional stability in the Lord. Coming to the end of ourselves & learning to completely & totally rely on the Lord as we face issues of loss, betrayal, & disappointment. Picking up the pieces & learning to trust God again. Staying stable in Him no matter what our circumstances say. Finding complete freedom and restoration through the Holy Spirit.

2. The Way to a  Beautiful Heart     
TIFFANY PRATT            Faith Christian Family Church    
        A message of hope. What happens when you're saved yet bound or when you are the one doing the betraying? How do you find freedom from addiction and secret sin? This will give you tools on how to find the freedom your spirit is seeking.

3.   What Our Souls Long For          
BARB PATRIQUIN   "The Place"  Marlette, Mi       
We try & find wholeness, significance and our identity in      many places. This session will give inspiration & practical ways to develop intimacy & find wholeness through Christ
LIST TWO:CHOOSE ONE SESSION OUT OF THESE THREE CHOICES FOR SESSION 2:
1. "Knowing our worth, and laying it down" 
AUDREY BRADY Faith Christian Family Church
                                                      Most of us find our worth in what we do,  our success & what others say about us,   but this ignores what God has already      said about us & established in us. Jesus,    knowing his worth & his equality with God, was confident in laying that aside to become a servant. We too are called to such. We must understand our worth, & then like the twenty-four elders around the Fathers throne, we can cast down our crowns in servanthood and find true life, joy, & confidence


  2. Raising a Family and People Thru Being a VOICE                                              
 PASTOR TERRI MARTIN              New Life Christian Church,  Attica, MI
In this day & season God is pouring His spirit out on all flesh. Be ready for wisdom to flow thru you suddenly for freedom in people's lives.  Be ready at any given moment to flow in counsel , power & the wisdom of God & for breakthroughs to come suddenly thru that.

 3. The Beauty Within                   
ANNA WELLS                   Faith Christian Family Church
"Beauty is in the eye of the beholder or so they say.      Perhaps we have been looking through the wrong eyes. Learn to see yourself as God sees you and discover the beauty he has placed within you. Find out how to walk in the confidence of what He has given you and how to share it with the world."                                                 Event begins at 7pm
Saturday:  continental Breakfast (9:00) and Lunch (noon-ish) included in pre-registration by April 22nd.
Boutique Shopping!!!!! More gifts and shirts Available for Purchase!!!
Free Raffles!
1.Whoever brings the most guests!
2.  Several Door prizes Drawings!
3.   Grand Prize Raffle!
4. Facebook Hashtag Drawing! Put the most Facebook hashtag posts on Facebook during the event, make sure to also hashtag #fcfcwomen so that we can keep track!
5.  Visit all of the Para-Ministry Tables and get a signature or stamp to be entered into free raffle
You will be able to register online here, so please check back again soon or mail a check to :
FCFC
3440 Davison Road
Lapeer, MI 48446
Click below Pre register :
https://www.eventbrite.com/e/beautiful-womens-conference-tickets-43815615686
In memo Please Write:  Women's Conference
We need your T- Shirt Size if you are registering before April 1st
 Click on link below for upcoming events:
Diamonds in the Rough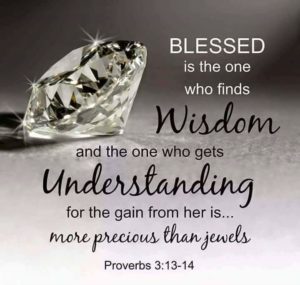 We love having fun!  We love learning about the bible!  We have annual Ladies Luncheons with Guest Speakers.  The Mother Daughter Luncheon in the past.  An annual Ladies Christmas Banquet.   Our events always have members, guests and visitors in attendance.  We have a weekly ladies discipleship class called WOW Class (Women of the Word).  We choose a book to study along with our bible.  It's a fun time of learning how to apply the bible to our everyday lives and an opportunity to build friendships with the ladies in our class!  Thee WOW class has an annual Christmas Party and we go Garage Sale-in and out for lunch together at the end of the year.  (Class is from Sept-June each year).  Coffee, tea and hot cocoa are available during class.
We have a Meal Ministry for Members of FCFC who are New Moms and their Families-we provide dinners for a certain number of days for them when they bring home a new baby.      We also provide this to Members of FCFC- who have major surgery.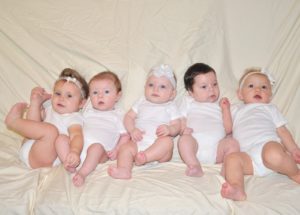 Summer is Awesome!!!  We take a break from WOW Class we will meet over the summer for lunch and we will continue with class the first week in September.
We have a prayer meetings!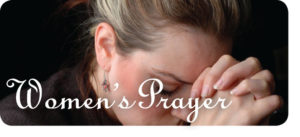 We have fun  all year!  There is something scheduled for us to do across the calendar all year!
Just a Note Moms:
Bring Your Kid's to Kid's Town!!!
Sundays:
We have two Nurseries at our church Infant and Toddler!  And a nursing mom's room by the sanctuary.  We also have classes for all the children.
Wednesdays:
One Nursery Infant Toddler mixed.  Nursing mom's Room.  Classes for all the Children and Youth Group for Your Teens!!!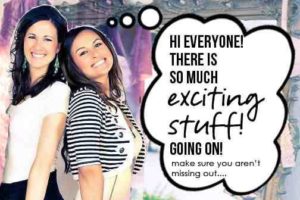 Sorry, This event already happened! Hope you can join us next year! Make sure you don't miss out on our
Annual Ladies Christmas Banquet Dec. 9th.
You Must reserve your seat ahead of time (810)667-0075
 
Guest Speaker:  Sheila Vargas
Saturday, March 18, 2017 at 11am -2pm (don't miss next year)
$12 (10 & under $8)
This is for ladies of all ages…  Age 0 – ?
We shared this at a Mother Daughter Luncheon a couple years ago!  It's one of my favorites!!!
-Pastor Francine