OUTREACH AT FCFC:
Saturday, May 6, 2017
We are hosting a "One Day with God" camp.  These camps began with the vision of a day inside prison walls where a parent and their child could reconcile with one another and spend time together with God-anointed mentors working beside them. These children and their parents are treated to a day filled with games, crafts, food, music, entertainers and quiet time with their dad or mom. These are days that place a parent/child relationship above their circumstances.  To become a volunteer at this event you must preregister by April 19, 2017.
ANNUAL BLANKET and  COAT DRIVE
Share and Care and Blanket Drive:  Brenda McCumons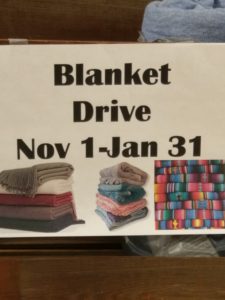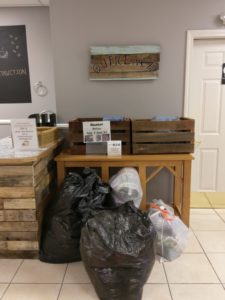 Share and Care is a Outreach!
FCFC Gives to the Community!
JUNE  8 & 9 – 2017
We love Lapeer!!!
This is a FREE Garage Sale!!!
2016 WAS A WONDERFUL YEAR OF OUTREACH!!!
FIRST WE WANT TO SAY THANK YOU FOR ALL YOUR HELP FCFC !!!  YOU ARE A BLESSING TO LAPEER!!!  THANK YOU FOR LOVING LIKE JESUS!
WE DELIVERED A CARLOAD OF DIAPERS TO A FAMILY!
WE GAVE AWAY 50 BACKPACKS WITH SUPPLIES!
WE BLESSED 13 FAMILIES WITH THANKSGIVING DINNER BOXES AND TURKEYS!
WE WERE BLESSED TO BE ABLE TO BLESS 2 FAMILIES WITH CHRISTMAS GIFTS AND HAMS, TURKEYS AND FOOD BOXES!
THANK YOU JESUS FOR THE OPPORTUNITIES TO SERVE OTHERS