Pastor Jeff and Francine Wells' ministry is marked by a combination of the practical preaching of the Word and a genuine love for the Lord and People. They lead Faith Christian Family Church with confidence and honesty, having over twenty five years of experience in the ministry.  They have a calling to see souls saved, delivered, and healed
With a no-nonsense approach and unconditional love in their hearts, they will help you to fulfill the call of God on your life in any way they can. They preach a no compromise message with a passion for the things of God. In that process they are always "Pressing Forward into All God Has for Us!"
          
Personal Life and Credentials
Pastor's Jeff and Francine Wells are blessed with 4 amazing children, to more children through marraige and 2 grandchildren.  They have lived in Lapeer County for over 23 years and presently reside in Lapeer, MI.   Pastor Jeff and Francine grew up in the Capac/Yale area, and later moved to Cadillac, MI where Pastor Jeff graduated from B.A.S.I.C. Institute (Dr. Lemon- with Mark T. Barclay Curriculum)  and earned his Pastoral Credentials. They both earned their Associates Degrees in Biblical Studies through International School of Ministry.  Took school in between with Pastor Jeff totaling over nine years of school/training.  Pastor Francine has completed  six years school/training.
They are ordained through the Righteous Preachers Network and Mark T. Barclay Ministries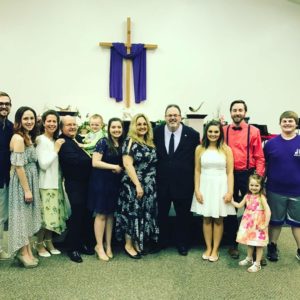 Easter 2017
Alfonso and Sheila Vargus with                                                                                                             Pastor Jeff & Francine Wells At FCFC.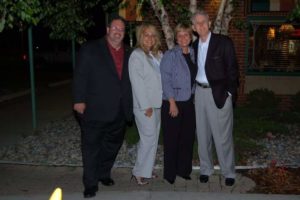 Pastor James and Tracy Stewart with                                                                                                    Pastor Jeff & Francine Wells At FCFC.