DUE TO THE CORONAVIRUS PANDEMIC ALL CLASSES AND SPECIAL EVENTS WILL BE POSTPONED UNTIL FURTHER NOTICE
Visit our Facebook Event for more info
 Visit our FCFC Women's Ministry Facebook Page for all the latest!
Coordinator Pastor Francine Wells        

Community Women's Self Esteem Classes– Becoming Me, Becoming Free 
(To Be Announced)
We all have mountains that we're dealing with in our loves, but until we deal with the root of the problem they will continue. Mark 11:22 shows us how the fig tree withered from the roots up after Jesus spoke to it. If we deal with the root, the fruit that it's causing in our lives will go.
Earn a Certificate of Completion after completing 9 weeks of classes.
Held at:  Faith Christian Family Church                   (810)667-0075
 3440 Davison Road
 Lapeer, MI 48446
 CHRISTMAS 2019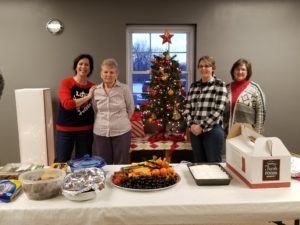 Homeless Outreach was a great success! Thanks to everyone who participated!
 VISIT OUR BOOKSTORE
We love having fun!  We love learning about the bible!  We have annual Ladies Luncheons with Guest Speakers.  The Mother Daughter Luncheon in the past.  An annual Ladies Christmas Banquet.   Our events always have members, guests and visitors in attendance.  We have a weekly ladies discipleship class called WOW Class (Women of the Word).  We choose a book to study along with our bible.  It's a fun time of learning how to apply the bible to our everyday lives and an opportunity to build friendships with the ladies in our class!  Thee WOW class has an annual Christmas Party and we go Garage Sale-in and out for lunch together at the end of the year.  (Class is from Sept-June each year).  Coffee, tea and hot cocoa are available during class.
We have a Meal Ministry for Members of FCFC who are New Moms and their Families-we provide dinners for a certain number of days for them when they bring home a new baby.      We also provide this to Members of FCFC- who have major surgery.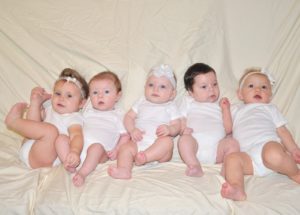 Summer is Awesome!!!  We take a break from WOW Class we will meet over the summer for lunch and we will continue with class the first week in September.
We have a prayer meetings!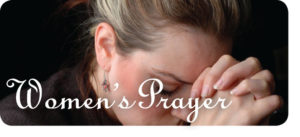 We have fun  all year!  There is something scheduled for us to do across the calendar all year!