OUTREACH AT FCFC:
ANNUAL NEW BLANKET DRIVE


January 1 through January 31, 2021
We have exceeded our goal already but don't stop!
The need for blankets is great and the cold weather is upon us.
Proverbs 19:17 ~ He (you) who has pity on the poor lends to the Lord, and HE (The Lord) will pay back what he (you) has given.

LAPEER DAYS (Due to the Coronavirus Lapeer Days has been canceled for August 2020)

COME VISIT US EACH YEAR AT LAPEER DAYS!

We are hosting a "One Day with God" camp.  These camps began with the vision of a day inside prison walls where a parent and their child could reconcile with one another and spend time together with God-anointed mentors working beside them. These children and their parents are treated to a day filled with games, crafts, food, music, entertainers and quiet time with their dad or mom. These are days that place a parent/child relationship above their circumstances.  Keep watch for more information on dates and becoming a volunteer.
ANNUAL BLANKET and  COAT DRIVE
Share and Care and Blanket Drive:  Brenda McCumons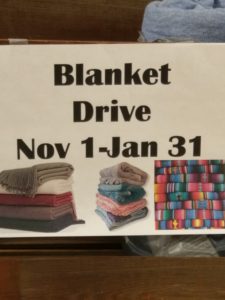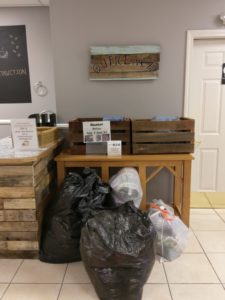 Share and Care is a Outreach! Canceled for 2020
FCFC Gives to the Community!
We love Lapeer!!!
This is a FREE Garage Sale!!!
Thank You FCFC for Your great Big Hearts! We love Lapeer!
Thank You for serving Jesus!!!
WE WERE BLESSED TO BE ABLE TO BLESS 2 FAMILIES WITH CHRISTMAS GIFTS AND HAMS, TURKEYS AND FOOD BOXES!
TURKEYS AND FOOD BOXES!
THANK YOU JESUS FOR THE OPPORTUNITIES TO SERVE OTHERS