Children's Church has resumed! Each child, teacher and helper will need to wear a mask. If you are interested in helping, please contact Stefan or Audrey Brady.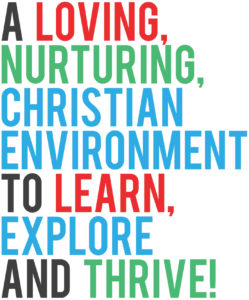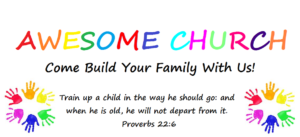 Children's Ministry is very important at FCFC!  Children at FCFC are trained and equipped with the bible and know how to apply it to there every day lives!  They learn the basic foundation of being a Christian in the 3-5's class.  6-12's read the bible, learn the bible stories and memorize scriptures.  In Nursery we are learning to share, be polite and play nice with friends and times of praise and worship, bible stories and movie and prayer before snack! The Kid's Town Wing is what we call the SAFE ZONE!
Just a Note Moms:
Sundays:
We have two Nurseries at our church Infant and Toddler!  And a nursing mom's room by the sanctuary.  We also have classes for all the children.
Wednesdays:
One Nursery Infant Toddler mixed.  Nursing mom's Room.  Classes for all the Children and Youth Group for Your Teens!!!
 

Kid's Town Worship – April 29th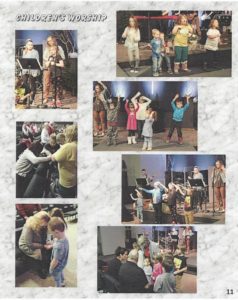 Children's Ministry Pastors:
Stefan & Audrey Brady
Picture Coming Soon!
 Annual Cake Auction 2021. Unfortunately, the annual Cake Auction has been canceled for 2021. 
YOU DON'T WANT TO MISS THIS ENTERTAINING EVENT!!!  IT'S THE WAY KID'S TOWN EARNS FUNDS FOR THE ENTIRE YEAR…FOR SUNDAY FUN DAY, THE WATER SLIDE AT THE CHURCH PICNIC AND VBS!!!  ALSO, FOR CURRICULUM, SUPPLIES AND UPDATES.
Our yearly cake auction fundraiser for our Children's Ministry "Kid's Town". This event is always a lot of fun as family and friends come to bid on cakes custom made by our kids. Other donated baked goods are also available to bid on. Pizza and refreshments will be sold prior to the auction so come for church and stay for lunch and the auction!
Let us know your coming by joining our cake auction facebook event.
 Vacation Bible School Canceled due to Coronavirus!
We are praying to be able to have VBS in the summer of 2021!